Alkaline water can neutralize
the acidity of the body caused by
stress, modern diet, air pollution
and many bottled waters
Restored body function by
cleaning your cells from the inside out
Improves your immune system
functions to help you fight dis-ease
Increase blood oxygen levels
to deliver more energy to the body
WHAT
ALKALINE
WATER
CAN DO
FOR YOU
A higher PH in the body
reduces the need for fat
and cholesterol to protect
the body from damaging
acids
Improves the body's absorption
of essential nutrients
Alkalizing water is negatively
charged and is a "antioxidant".
Antioxidants reduce cellular
and DNA damage caused
by free radicals
It delivers essential substances
like nutrients and oxygen to the
cells of the body.
It then removes metabolic
waste including carbon dioxide
away from the cells.
Blood cells float in a liquid called plasma,
which is 90% water.
It delivers essential substances
like nutrients and oxygen to the
cells of the body.
It then removes metabolic
waste including carbon dioxide
away from the cells.
Blood cells float in a liquid called plasma,
which is 90% water.
The Blood operates like "Delivering the Groceries and Taking Out The Trash "
When your blood is alkaline it will function at optimum efficiency – processing toxins and disposing of them properly, absorbing nutrients and providing life-giving oxygen and energy to hard working cells.
Alkaline Water Through Ionization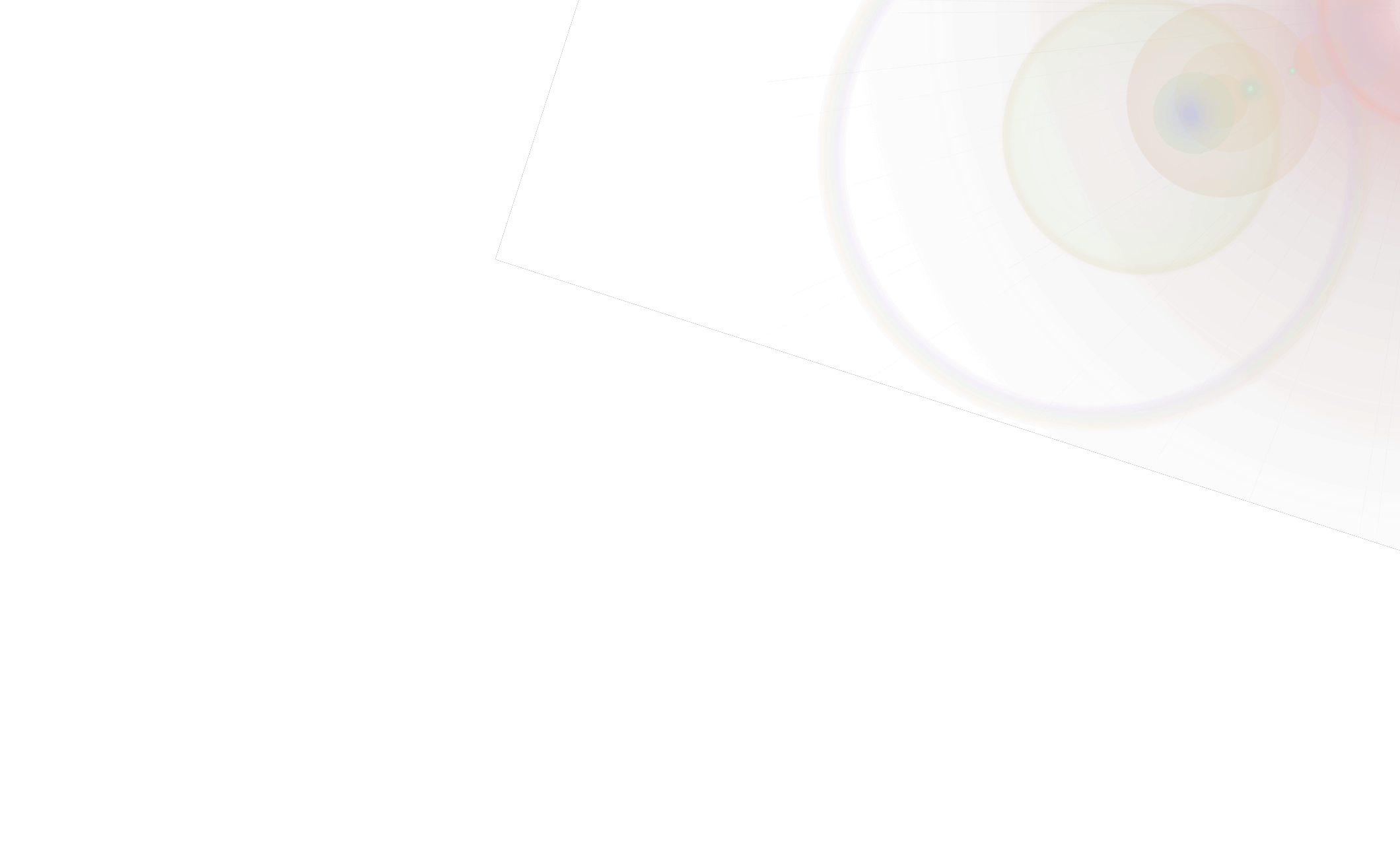 What is Micro-clusters and Living Water?
All features should be considered when obtaining the highest quality level of water.
3. micro-clustering
2. oxygenation/antioxidant potential
1. alkalinity
Then there are three other important properties of healthful water:
The quality of the water we drink is as important as the quantity of water. First to consider is the purity.
Reference: News USA visit: http://www.newsusa.com/articles/article/what-is-micro-clustered-water-and-why-you-should-be-drinking-it.aspx
drank clustered water had their cellular hydration level increase tenfold.
by the Chinese Health Care Science and Technology Society, which found that 60 percent of people who
boost the immune system. The benefits of clustered water were upheld by an independent study conducted
premature aging. Additionally, antioxidants are a benefit of micro-clustering, which have been proven to
and effectively, enhance energy levels, improve your overall aerobic capacity and health and prevent
micro-clustered, alkaline, ionized water such as Alkaline Water, you can hydrate your body more quickly
you less bloated and more completely hydrated. By drinking water that contains fewer molecules, or
your cells much like the Bb's through the fence, hydrating your body within seconds of drinking, leaving
throw the Bb's at the fence, they pass through seamlessly. Micro-clustered water is like that. It permeates
compared to a softball. If you throw the softball at a chain-link fence, it won't pass through. However, if you
absorbed into the cells at a faster rate. Sound confusing? Think of micro-clustered water as a handful of Bb's
cells and the body. In essence, it's a system that delivers wetter water so that more of the nutrients will be
only five or six molecule clusters, the water will be that much more hydrating, soluble and permeating for the
that need to be processed for hydration. However, if you drink micro-clustered water, or water that contains
is that you will feel fuller longer after drinking a glass of tap water, because of the amount of water molecules
of up to 13 molecules. It is as if 13 groups of water are essentially holding hands. What this means for the body
water comes in clusters of molecules (rather than single molecules), and tap water contains very large clusters
atoms and one oxygen atom to form the oft-quoted H20 molecule. However, what you may not know is that
chemical properties and how it works in and with our bodies. The water molecule is made up of two hydrogen
more complex than once thought. To understand this necessary component to life, we must understand its
Some tend to think of it as our birthright, while others think of it as a gift. It is water, and it is turning out to be
It is the most taken-for-granted natural resource we have -- and we use and abuse it until we don't have it.
Check out a great article by: Rawfoodlife.com by clicking the link below:
Water Percentage Breakdown In The Body and Benefits
Brain

73%

73%

Bones

31%

31%

Heart

73%

73%

Liver

71%

71%

Lungs

83%

83%

Kidneys and Blood

79%

79%

Muscles

79%

79%

Skin

64%

64%
Brain
BRAIN
Water gives the brain the electrical energy for all brain functions, including thought and memory processes.
Bones
BONES
Drinking water with an alkaline pH may help prevent excess acidity from developing in the body's tissues, therefore alleviating bone loss since excess acidity increases bone loss. Drinking alkaline water has been shown to reduce the amount of calcium discharged in the urine.
Heart
HEART
A hydrated heart is able to pump blood more easily allowing the muscles in you body to work at its best
Liver
LIVER
One of the main benefits of water for the liver is that it flushes out the tissues of the liver.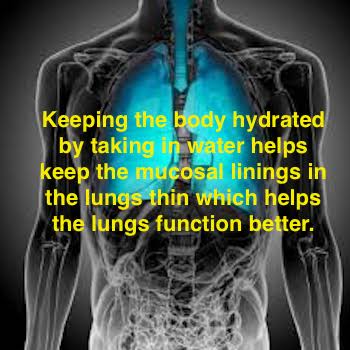 Lungs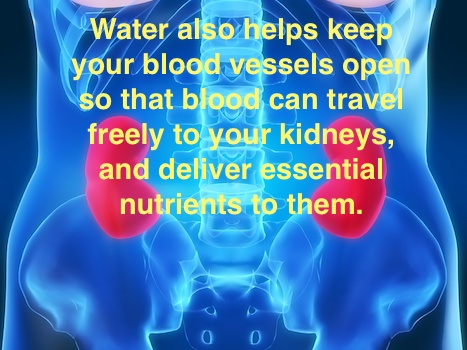 Kidneys and Blood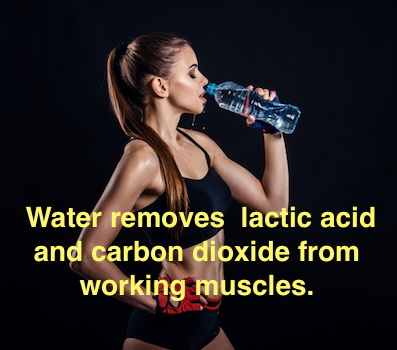 Muscles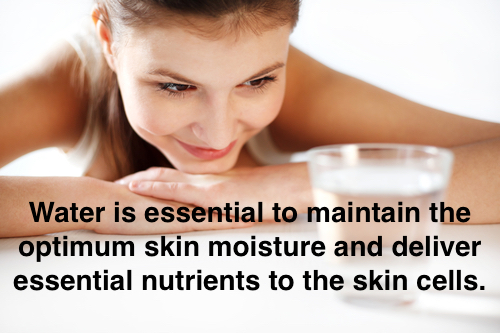 Skin
MAINTAIN WEIGHT
Water is known for aiding in permanent weight loss. Water suppresses the appetite naturally and helps the body metabolize stored fat and reduce fat deposits.
DETOX RECIPE
DETOX WATER
helps you maintain a flat belly: 2 lemons, 1/2 cucumber, 10 to 12 mint leaves, and 3 quarts water. Fuse overnight to create a natural detox, helping to flush emirates our of your system.
ADEQUATE WATER FLUSHES OUT WASTE
The kidneys will not function properly without enough water. So the liver steps in and helps the kidneys out. The liver cannot perform it's own job metabolizing stored fat into usable energy for the body because it's preoccupied in assisting the function of the kidneys.
DRINKING WATER REDUCES WATER RETENTION
Water helps your liver convert fat into usable energy. If you do not drink enough, your kidneys are overwhelmed with concentrated fluids (water retention), and they will make your liver do extra work. When you don't get enough water, your body panics and holds on to it selfishly, as though you're in a famine. Dehydration slows your metabolism and encourages water retention. By drinking sufficient water regularly you allow your body to release excess water.