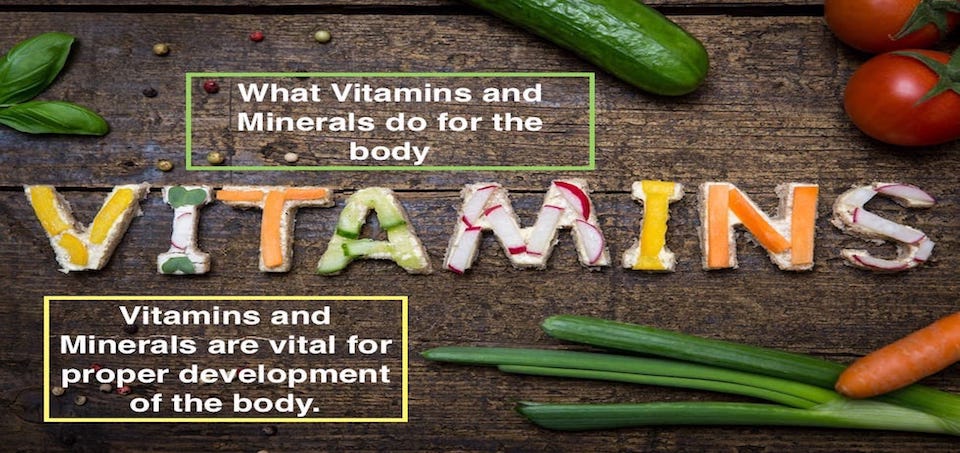 Know Whats Beneficial And Whats Not
Vitamins are specific, necessary, life-giving nutrients to create healthy cellular function and physical health. They are considered essential because the body cannot make them on its own. It must have them to prevent deficiencies.
The healthiest and easiest means for getting your vitamins is through real organic food. It is important and ideal that they come from organic plants. When supplementation is necessary, be aware that artificial, contrived and synthetic vitamins are hard on the body and cellular function. They are toxic and can be very harmful to the body. 95% of all vitamins and supplements on the market are synthetic, made from coal tar, petroleum, and rocks.
There are thirteen vitamins classified as either water soluble (C and B complex) or fat soluble (A, D, E and K).
Real vitamins C & B complex group
Water-soluble vitamins, such as Vitamin C and the B vitamins are stored in the body for only a brief period of time and are then excreted by the kidneys. The one exception to this is vitamin B12, which is stored in the liver. Water-soluble vitamins need to be ingested or taken daily.  Vitamin C (whole matrix) and the B complex group make up the nine water soluble vitamins.
Real vitamin C is a comprehensive matrix of many nutrients and natural compounds such as bioflavonoids, co-enzymes and unique cofactors that help our bodies absorb and utilize vitamin C effectively.
The B complex group comprises of vitamins:
B6 (pyridoxine)
B1 (thiamine)
B2 (riboflavin)
B12 (niacin, pantothenic acid, biotin, folic acid and cobalamin)
Source  and Reference: Mitchell May; The Synergy Company,  Evolution Health) and MACKENZIE, B. (2001) Vitamins 2nd ed. Philadelphia: Lippincott Williams & Wilkins
Thiamine
Sources: nuts, and grains
Uses: Carbohydrate metabolism
Deficiency leads to: Fatigue, irritability, loss of appetite; severe deficiency can lead to beri-beri
riboflavin
Sources: vegetables, fruit, nutritional yeast
Uses: Intracellular metabolism
Deficiency leads to: Painful tongue and fissures to the corners of the mouth, chapped lips
Sources: Nutritional yeast
Uses: Essential for manufacturing of genetic material in cells. Involved in the production of erythrocytes
Deficiency leads to: pernicious anaemia
absorbed acid
Sources: Green vegetables and fruit
Uses: Essential for the maintenance of bones, teeth and gums, ligaments and blood vessels. It is also necessary for ensuring a normal immune response to infection
Deficiency leads to: Scurvy
Fat-soluble vitamins are essential organic substances needed in small amounts in the diet for normal function, growth, and maintenance of body tissues. They are absorbed, together with fat from the intestine, into the circulation.  Any dis-ease or dis-order that affects the absorption of fat, (such as coeliac dis-ease), could lead to a deficiency of these vitamins. Once absorbed into the circulation these vitamins are carried to the liver where they are stored. Vitamins A, D, E, and K make up the fat soluble vitamins. Vitamins A, D, and K are stored in the liver and vitamin E is distributed throughout the Body's fat tissue.They are stored in the body for long periods of time and generally pose a greater risk for toxicity when consumed in excess than water-soluble vitamins. Low-fat, no-fat and vegan diets generally lack in fat soluble vitamins; however a diet based on traditional foods–those foods that nourished our ancestors through their evolution– can naturally provide these vitamins.
Please refer to our Food/Healhy Fats section for further insight and valuable information on how to get fat-soluble vitamins in the body.
Sources: Is converted by the body from the beta-carotene found in green vegetables, carrots.
Uses: Maintains the health of the epithelium and acts on the retina's dark adaptation mechanism.
Deficiency leads to: Keratinisation of the nasal and respiratory passage epithelium, night blindness
Sources: Fish liver oils, dairy produce. Vitamin D is formed in the skin when it is exposed to sunlight
Uses: Has a role in the absorption of calcium, which is essential for the maintenance of healthy bones
Deficiency leads to: Rickets
Sources: Pure vegetable oils; wheatgerm, whole grains, nuts, sunflower seeds
Uses: Protects tissues against damage; promotes normal growth and development; helps in normal red blood cell formation
Deficiency leads to: May cause muscular malfunctions
Sources: Green vegetables
Uses: Used by the liver for the formation of prothrombin
Deficiency leads to: Bleeding due to delayed clotting times caused by lack of clotting factors. Patients may show signs of bruising easily and have nosebleeds
Minerals and Trace Minerals
Minerals are essential for cellular and the physical health of the body. The body cannot make them on its own. They must come from healthy food sources. It is important to receive minerals from plant sources that work synergistically and naturally in the body. Minerals work in balance and harmony with other nutrients supporting health and proper cell function. Foods that are "fortified" with minerals are derived from rocks or are contrived, in such a way, that they are not beneficial to the body and can actually act as toxins and become harmful.