Welcome to A~Song4Wellness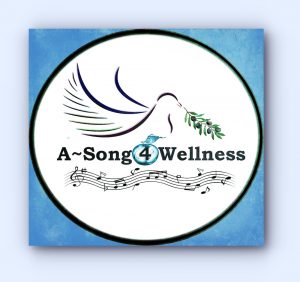 One cannot say this is where it began, because where it began was before we even knew what was happening. Many have either lost their loved ones to dis-ease or themselves have been hit with illness and found ways through nutrition to fight back. Some have regained their health and some their bodies could not sustain. Both displayed courage and inspired those of us who watched with a feeling of helplessness to press forward as they paved the way. Through these painful times it has set a spark in the hearts of those of us who are still here to provide knowledge we have gained through both their journey and ours.
Their courage has become our spark that is now a torch and in great hopes will set a wild fire of wisdom for those who are seeking answers as we are. If you are here reading this, it is our deepest prayer that you find the answers along the way. If you find one thing here that we felt if we would have only known sooner, and it helps or even saves a life, then what we have began has done more than what we hoped for. May you find restoration and an answer to the prayers and questions that is longing in your heart.
Stay Healthy by a "Renewing of the Mind".
Teresa has been with A~Song4Wellness from the beginning in 2012.  She provides her time and resources to people whose health has been compromised.  Teresa's brother Troy Luccketta accredits his sister as his biggest influence in changing his unhealthy lifestyle by providing him with the knowledge of eating healthy, drinking alkaline water,  and more.  Teresa loves the beach, gardening, and spend time wiher dog Bella.
Troy and Linda Luccketta - Founders
We are a group of people coming from different walks of life inspired by family and loved ones who's health has been compromised. Our goal is to create a centralized organization that provides a wealth of information and support for those who are searching for a higher quality of life. It is our deepest desire that many are led to our organization in hopes to obtain a higher quality of lifestyle. We have found many studies on natural alternatives that we believe can help to a return to wellness and prevent premature aging. The answers have always been there, but because of the fast paced lives we all lead we tend to take the fast food, low exercise, and give me the quick fix pills to relieve me from my early warning signs that many tend to ignore. We are a gateway to many who have researched and found alternatives that restored the body through nutrition and developed their spiritual and mental wellbeing.
Linda's Bio
Linda has been instrumental in the construction of A~Song4Wellness website.  She researches information and designs the website. It is her hope that it will become a main resource to gather information of healthy living and where to find answers to restore and maintain ones health.
Troy's Bio
Troy is known by many as a man with a big heart.  Through various fundraisers headed by Troy is where the concept of providing a website of information and resources began and A~Song4Wellness was launched.  Troy's genuine love for people is the passion that drives us to
K.B. Austin's contribution of providing researched information has been vital in the production of this website.  She continues to search out information and awareness on the challenges of living a healthy lifestyle.   K.B. talks the talk and walks the walk when it comes to living healthy through nutrition and positive affirmations in her daily life.
`