Welcome to A~Song4Wellness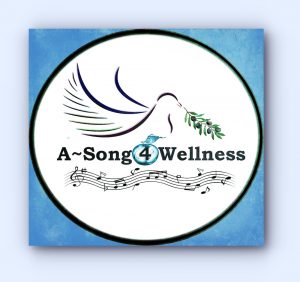 One cannot say this is where it began, because where it began was before we even knew what was happening. Many have either lost their loved ones to dis-ease or themselves have been hit with illness and found ways through nutrition to fight back. Some have regained their health and some their bodies could not sustain. Both displayed courage and inspired those of us who watched with a feeling of helplessness to press forward as they paved the way. Through these painful times it has set a spark in the hearts of those of us who are still here to provide knowledge we have gained through both their journey and ours.
Their courage has become our spark that is now a torch and in great hopes will set a wild fire of wisdom for those who are seeking answers as we are. If you are here reading this, it is our deepest prayer that you find the answers along the way. If you find one thing here that we felt if we would have only known sooner, and it helps or even saves a life, then what we have began has done more than what we hoped for. May you find restoration and an answer to the prayers and questions that is longing in your heart.
Stay Healthy by a "Renewing of the Mind".
Troy Luccketta
President
Troy Luccketta's gift and love for music has launched him towards a path of gratitude for the success and notoriety received in his chosen career of music. Although known as the drummer of the hard rock band Tesla, who achieved popularity beginning in the mid 1980's, he has also gained much recognition in other facets of the music industry.
Linda Luccketta
Treasurer
Linda Luccketta has always had an interest to explore all the facets of life's challenges including family, career, health and spiritual awareness. She has a deep desire to search out the truth and solutions to today's complicated lifestyle lived by many. She comes from a challenging childhood herself but feels no disappointment from the experience.
K.B. Austin
Nutrition and Whole Health Consultant
Therapist, Speaker, Educator, Trainer, Author
K. B. Austin is passionate about children, whole health and empowering
families in achieving optimal health and wellness. She has over a 20
year affiliation, supporting a global movement launched by a
Nutraceutical Research and Development Company tackling and solving
one of the worlds biggest challenges: global malnutrition.